Art Direction
One of my great loves as a designer is working with clients to develop advertising that makes their heart burst with pride. From years of agency and freelance experience, I've developed a keen sense for how to communicate the essence of a company or organization through beautiful, well thought-out campaigns, graphic and apparel design, and print & digital media.
v
CHAFE 150 Advertising & Art Direction
I worked with Rotary International to Art Direct and Design for the CHAFE 150 Gran Fondo, named one of the top 10 charitable bike rides in the country. Working with local photographers, businesses, and vendors, I've branded and advertised the event to help it grow and raise over $260,000 to support students of the local school district on the Autism spectrum and fund after school reading programs.
CHAFE 150 Ride Jersey Design
Every year, I design the official ride jerseys for the CHAFE 150 Gran Fondo. Apparel design is a real treat for me, and I love researching the latest trends in cycling gear and bike jerseys to find fun, attractive, and original solutions for CHAFE 150.
CHAFE 150 Apparel & Merchandise
In addition to the official ride jersey, I design t-shirts, hats, pint glasses, and more for each year's CHAFE 150 ride. Riders can buy or win a large variety of merch at numerous events we host and promote, making the CHAFE 150 one of the best-represented rides during the off-season.
Signature Aesthetics - Advertisement
The idea of coming up with a brand and message for an aesthetician was a huge challenge I was excited to face; for too long, advertising for aesthetics has been blatantly telling people how they should look and feel. With the opportunity to change the narrative, I created the "You Decide" campaign as a way to "take back" the idea of marketing to people about their appearance from the current trend of fear and negativity, to a message of positivity and deciding for yourself what it means to be beautiful.
Signature Aesthetics - Branding & Brochure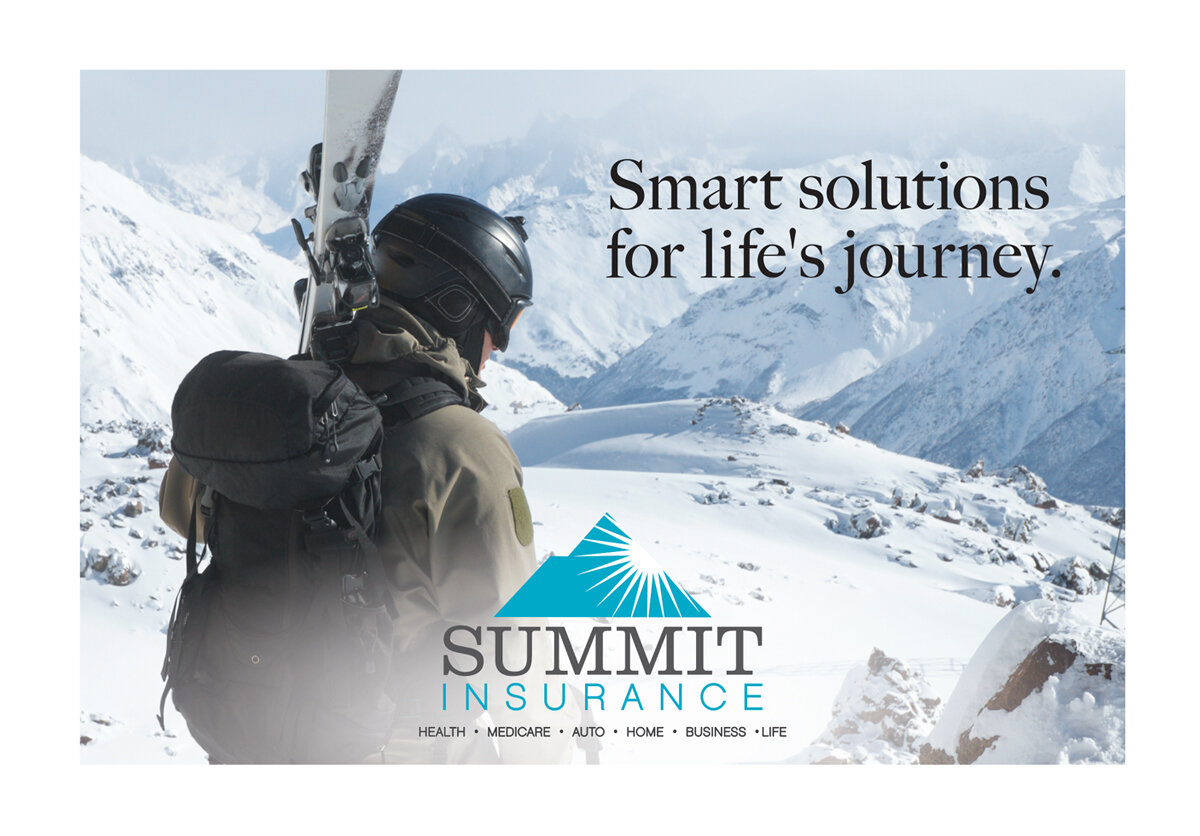 Summit Insurance - Ad Campaigns
Summit Insurance needed not just a great new logo and brand, but also a compelling tagline and ad campaign to set them apart from the other insurance agencies in town. I developed for several successful campaigns which required a certain tone that comes from studying the region and the imagery that works there.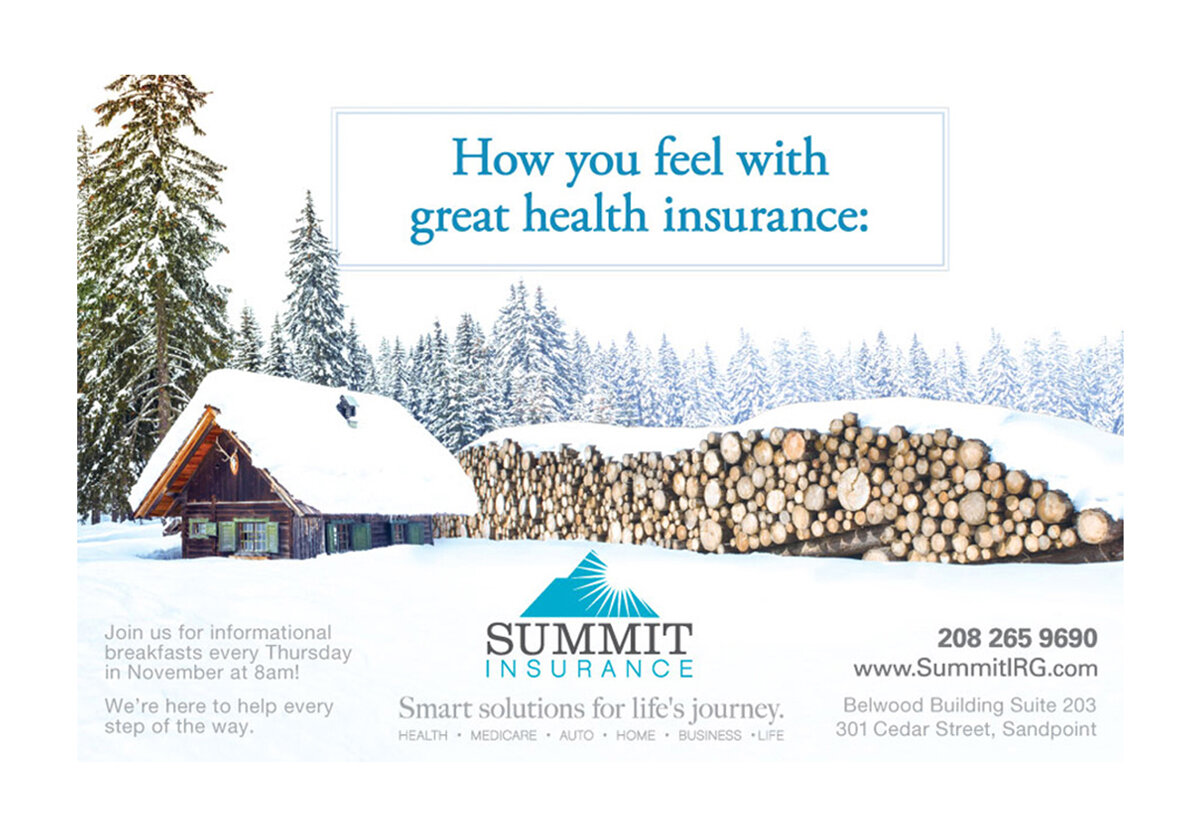 Summit Insurance - Ad Campaigns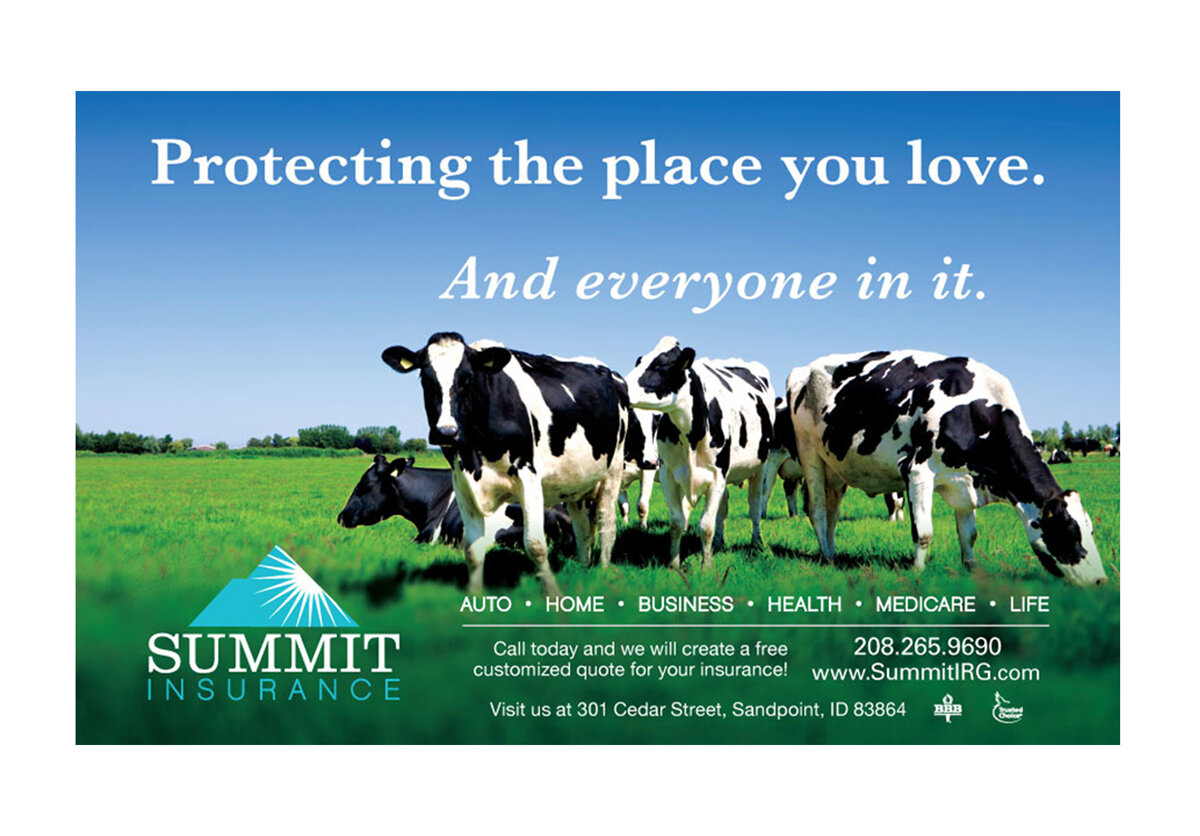 Summit Insurance - Ad Campaigns
219 Premium Pilsner Can Design
I partnered with 219 Lounge and Laughing Dog Brewery to design the cans for 219's very own Premium Pilsner. My can design sits right next to PBR and other high-traffic items on shelves across the Inland Northwest.
I work with 219 Lounge, voted one of the best dive bars in the country, to develop posters and advertisements for their nonstop schedule of events and shows which draw visitors from around the region. I employ illustrative, fun stylings to give each event a distinct flavor, which helps when the comedians or musicians don't have high-resolution photography to work with.
IHG: Earth Hour Japan Campaign
InterContinental Hotels Group, one of the largest hospitality companies in the world, asked me to design a campaign for their properties across Japan in response to the Tohoku earthquake in March 2011. The months following the catastrophe saw energy-saving initiatives across the country, and I created this imagery for the "Earth Hour" program to be implemented in IHG hotels which involved limiting lighting hours and other methods for limiting energy use. I developed posters, memorial displays, and brochures/booklets which were placed in IHG hotels all across Japan and met with great success.
Japanese B2B Correspondence
Japanese companies traditionally send out postcards multiple times a year to their clients and business partners to keep in touch and offer a personal connection, keeping professional relationships close. I designed this one for a creative agency in Osaka to send out in the summertime, employing custom calligraphic brushwork and concise, playful imagery.